Importing your world
Click on the instance you want to upload your world to (https://www.creeperhost.net/wiki/books/minecraft-java-edition/page/finding-your-instances) then click the red stop button in the top right.
Next click on the Import link in the instance navigation.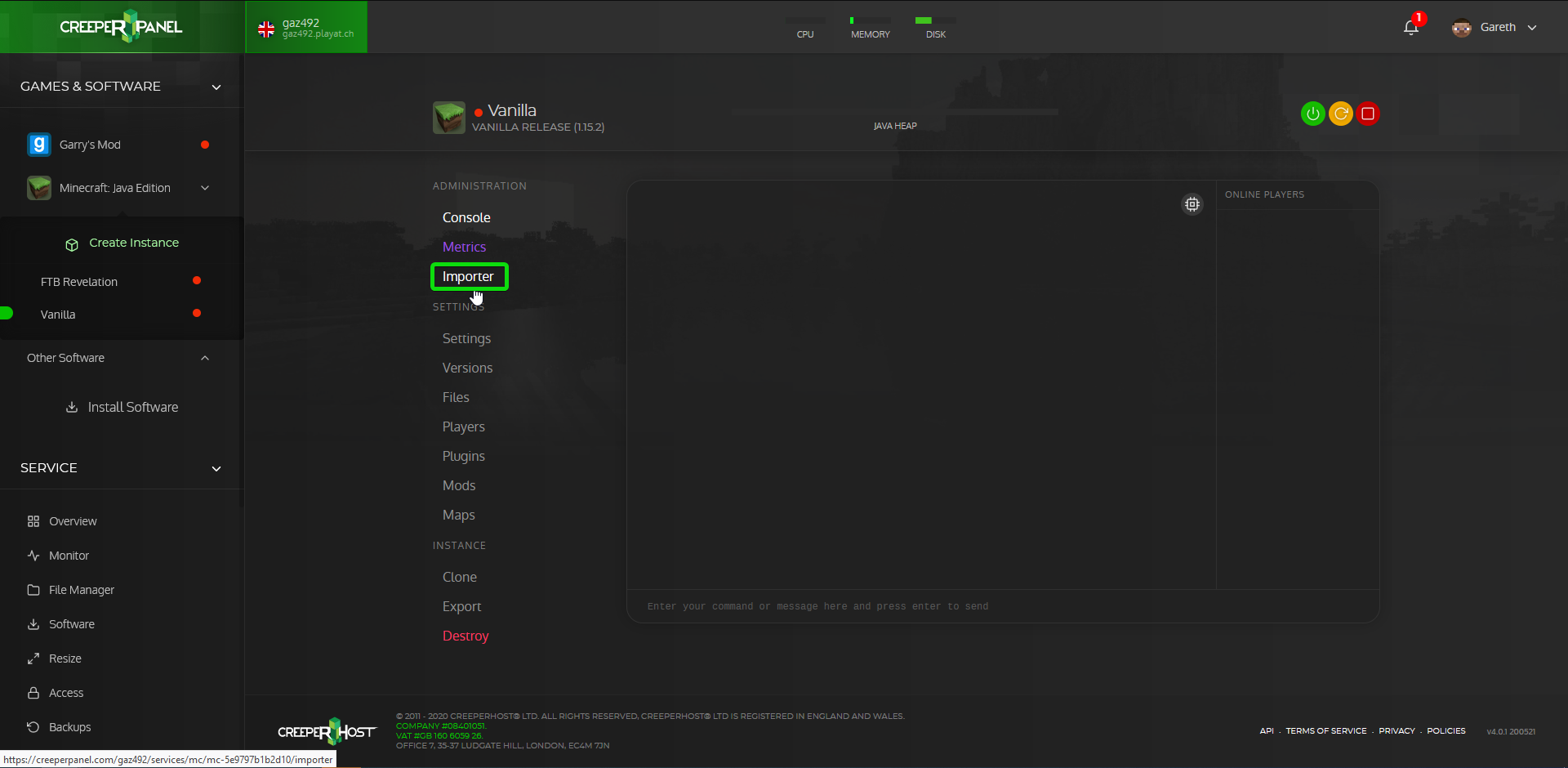 On the importer page click on where it says Click or drag your compressed world folder to upload. This will bring up a window where you can browse to where your compressed world is.
Select the world.zip and click on Open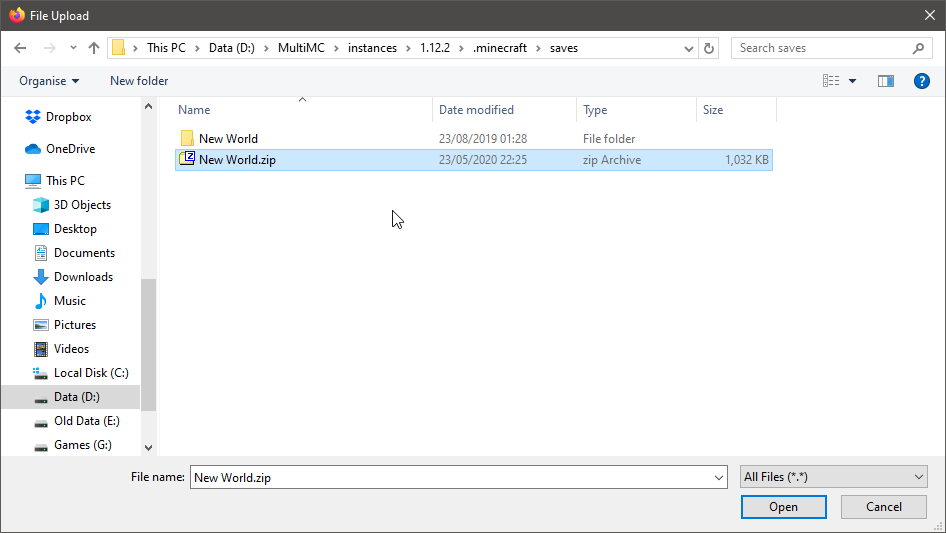 It will now upload the world for you and once it has finished uploading and extracting the world it will ask you if you would like to set the world you uploaded to the default world.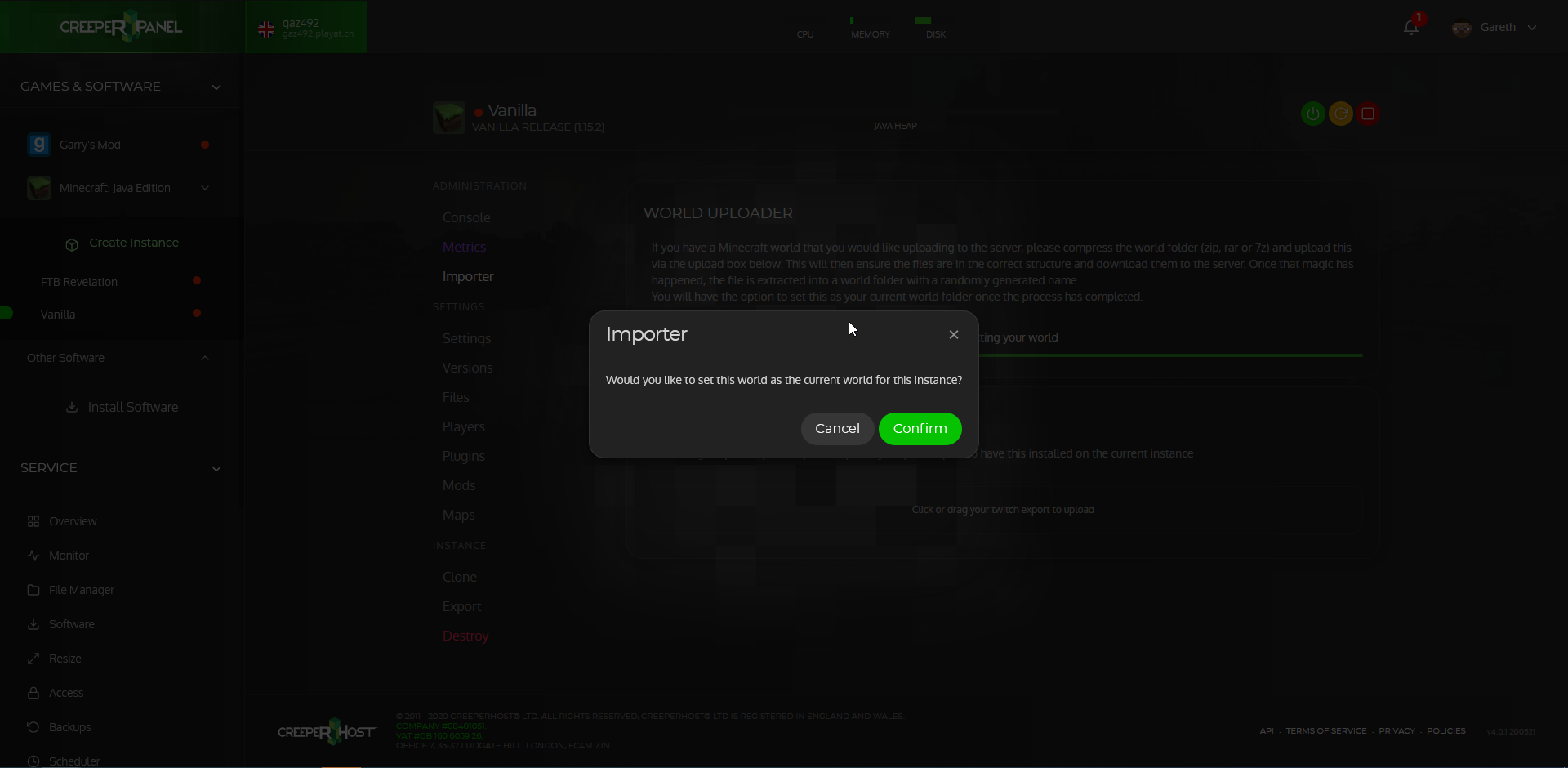 Selecting Confirm will set it to be the default world and selecting Cancel will leave your settings as they are.
You can now start your server back up by pressing the green power button in the top right.