Adding Mods
To find your instance please follow this guide: https://www.creeperhost.net/wiki/books/minecraft-java-edition/page/finding-your-instances
---
On the instance page of the server you want to add a mod to click on Mods in the instance navigation list.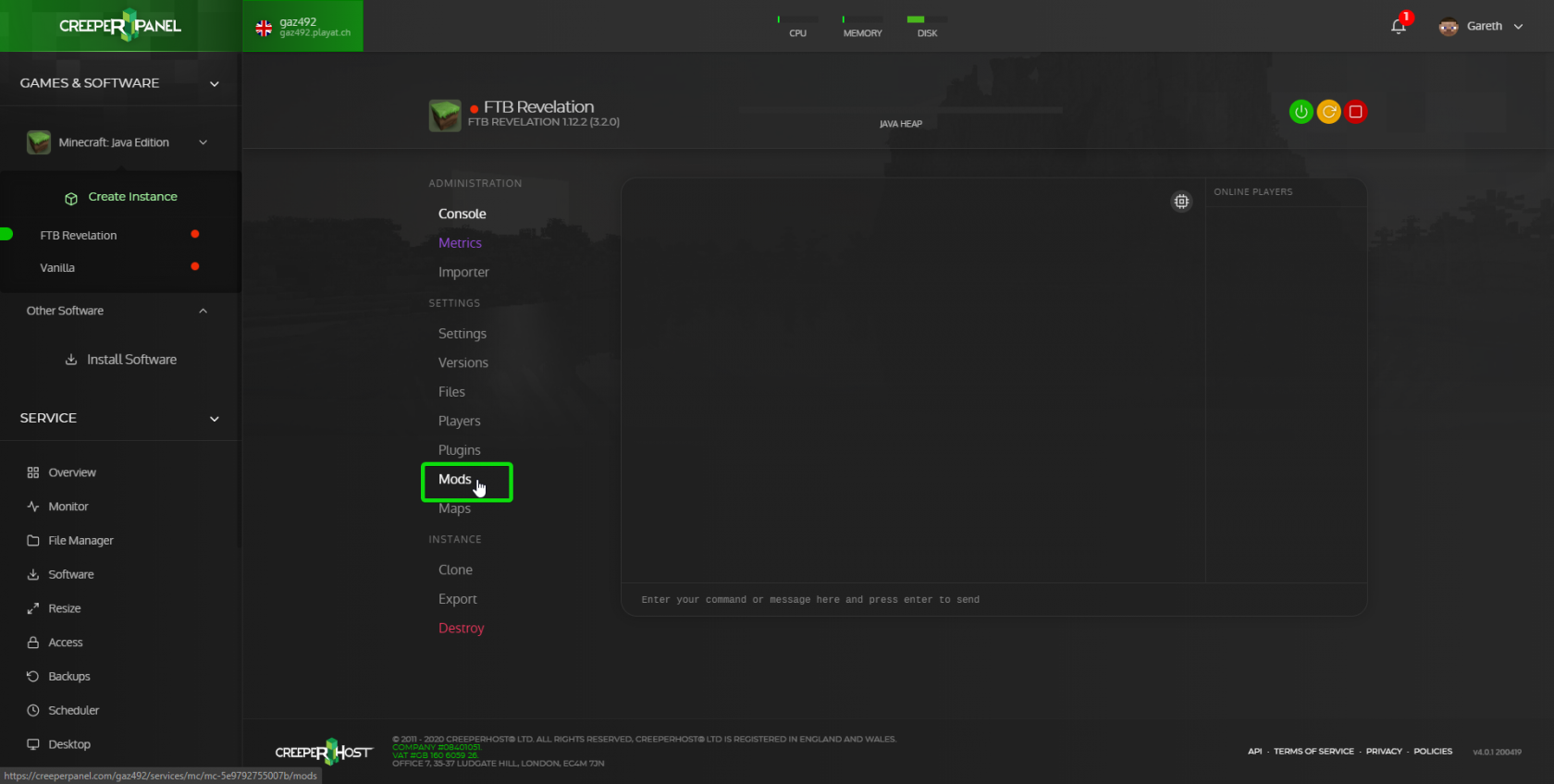 Once on the Mods page there are multiple methods to install a mod. Each method has been described below.
Method 1
Click on the large textbox that says Find On Curse and search for the mod you want to install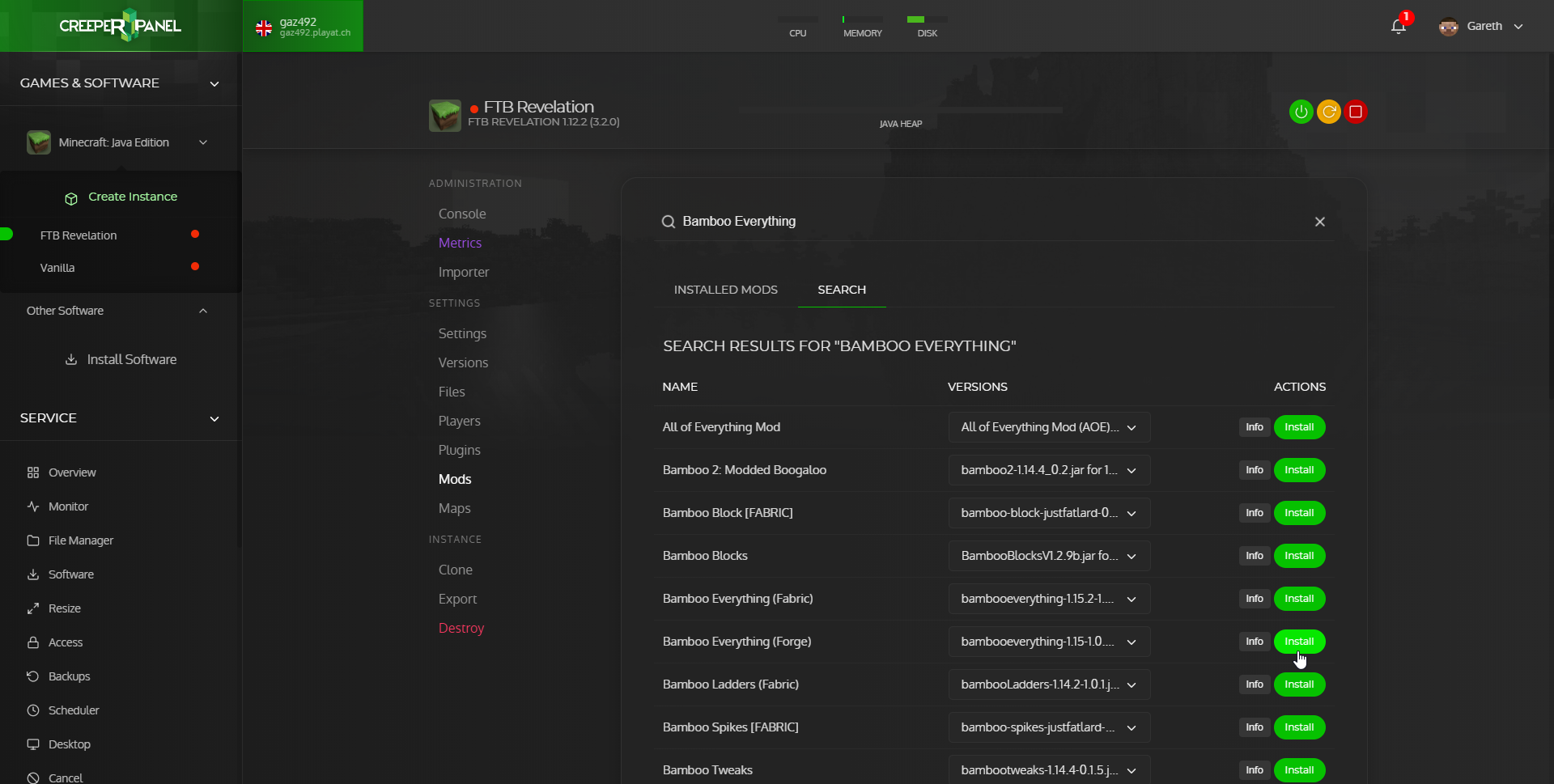 After you find the mod you want to install make sure to select a version that will work with the version of Minecraft running on your server and click Install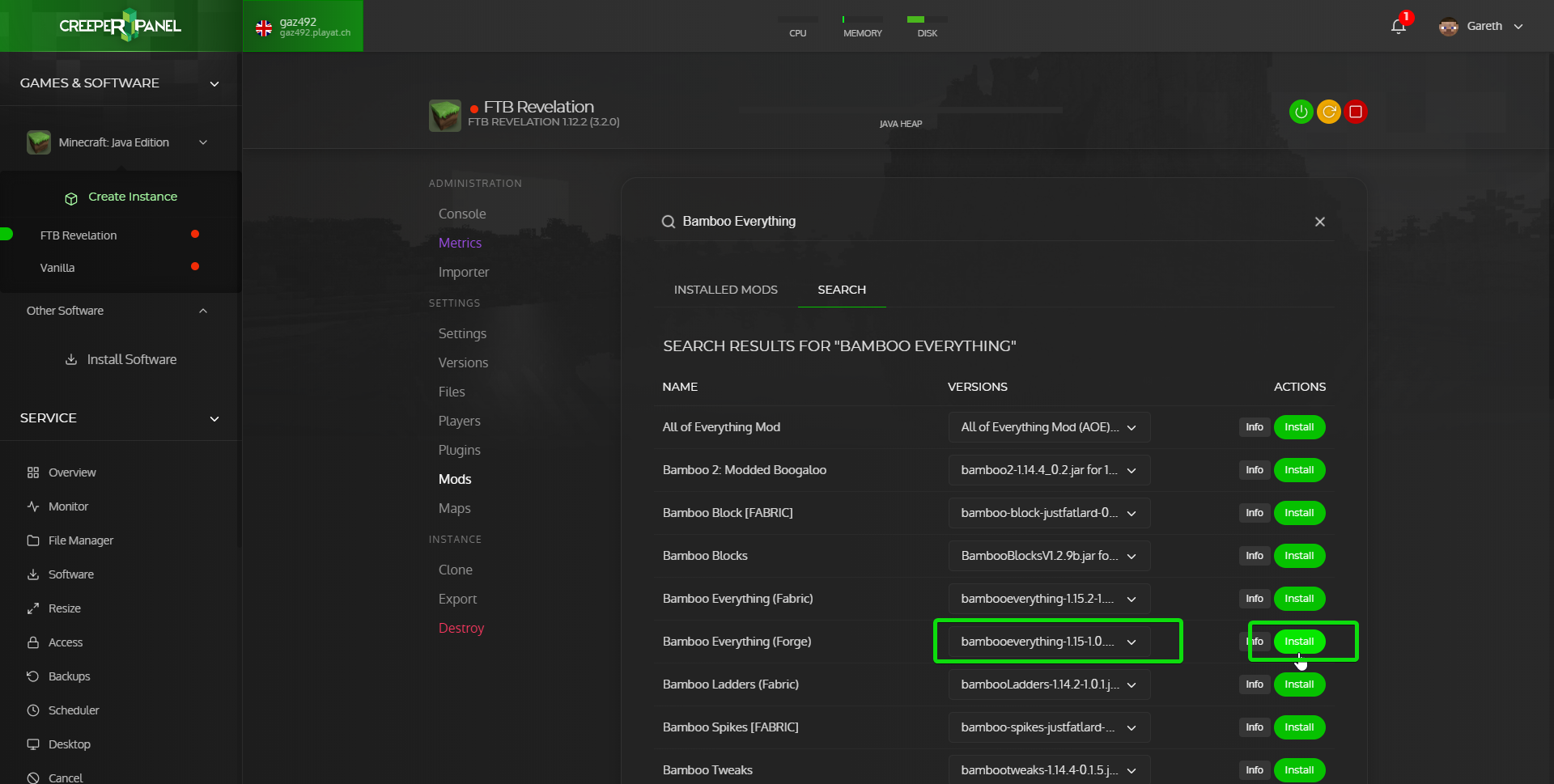 Method 2
If you have the mod(s) that you want to add to your server already downloaded then you can click on the darker box that says Click or drag files here to upload to your server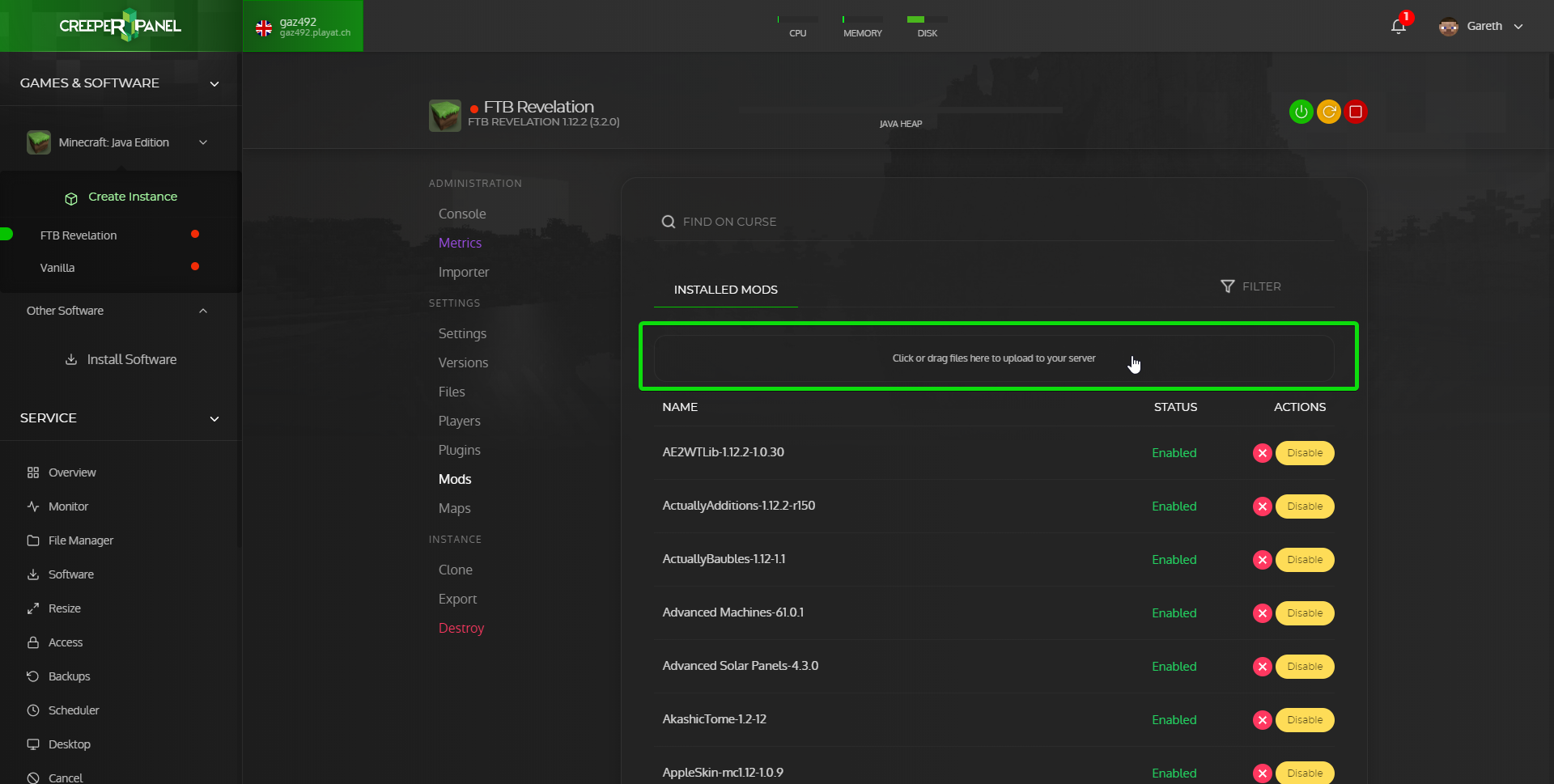 In the window that opens you can then navigate to where the mods you want to upload are located then click Open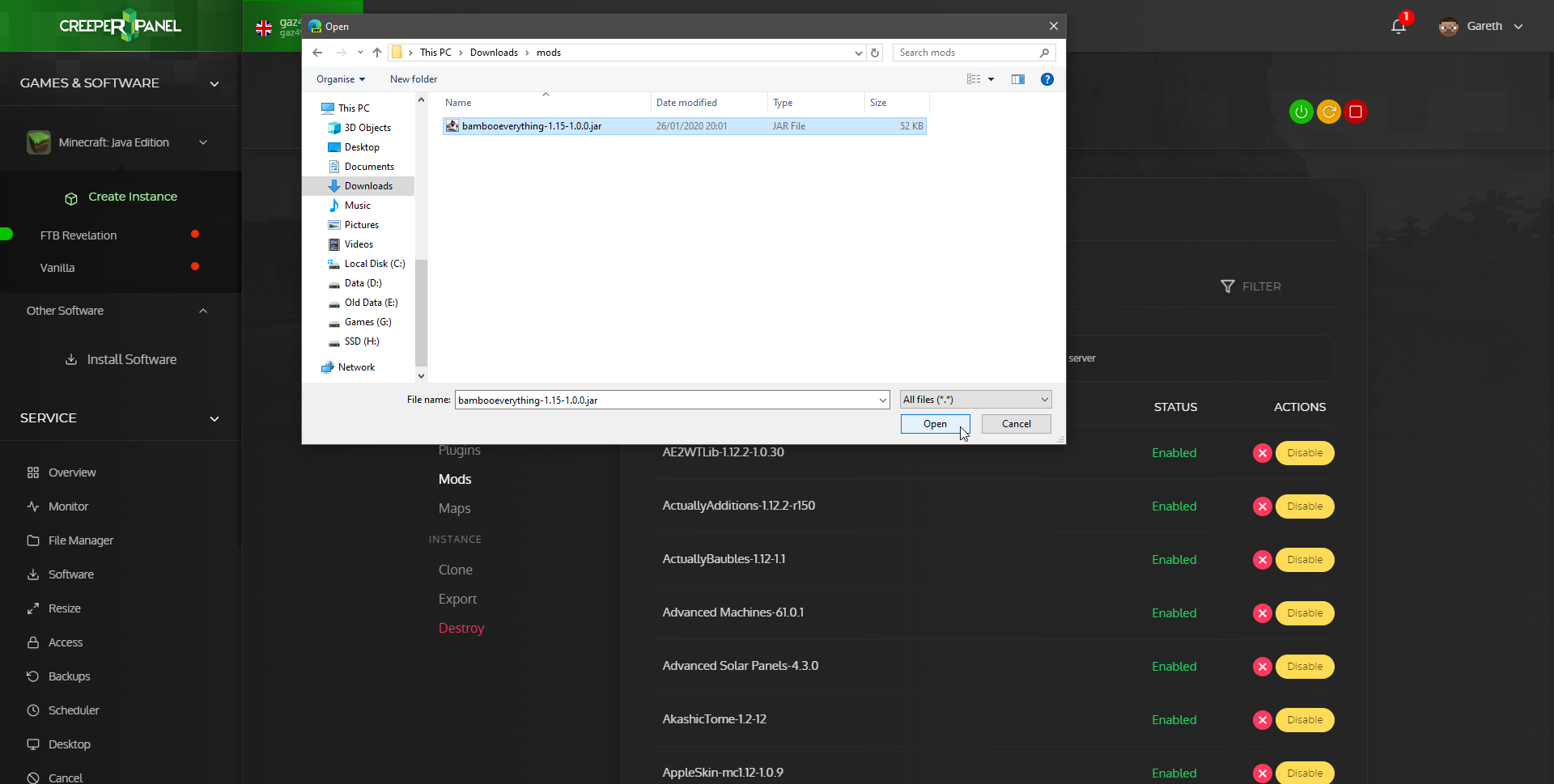 Once you have the mods you wanted installed you will need to restart the server to enable them.