Changing Settings
To change the settings of your server such as the display name of the instance or the MOTD of the server select the instance you want to make the changes on then click on the Settings link.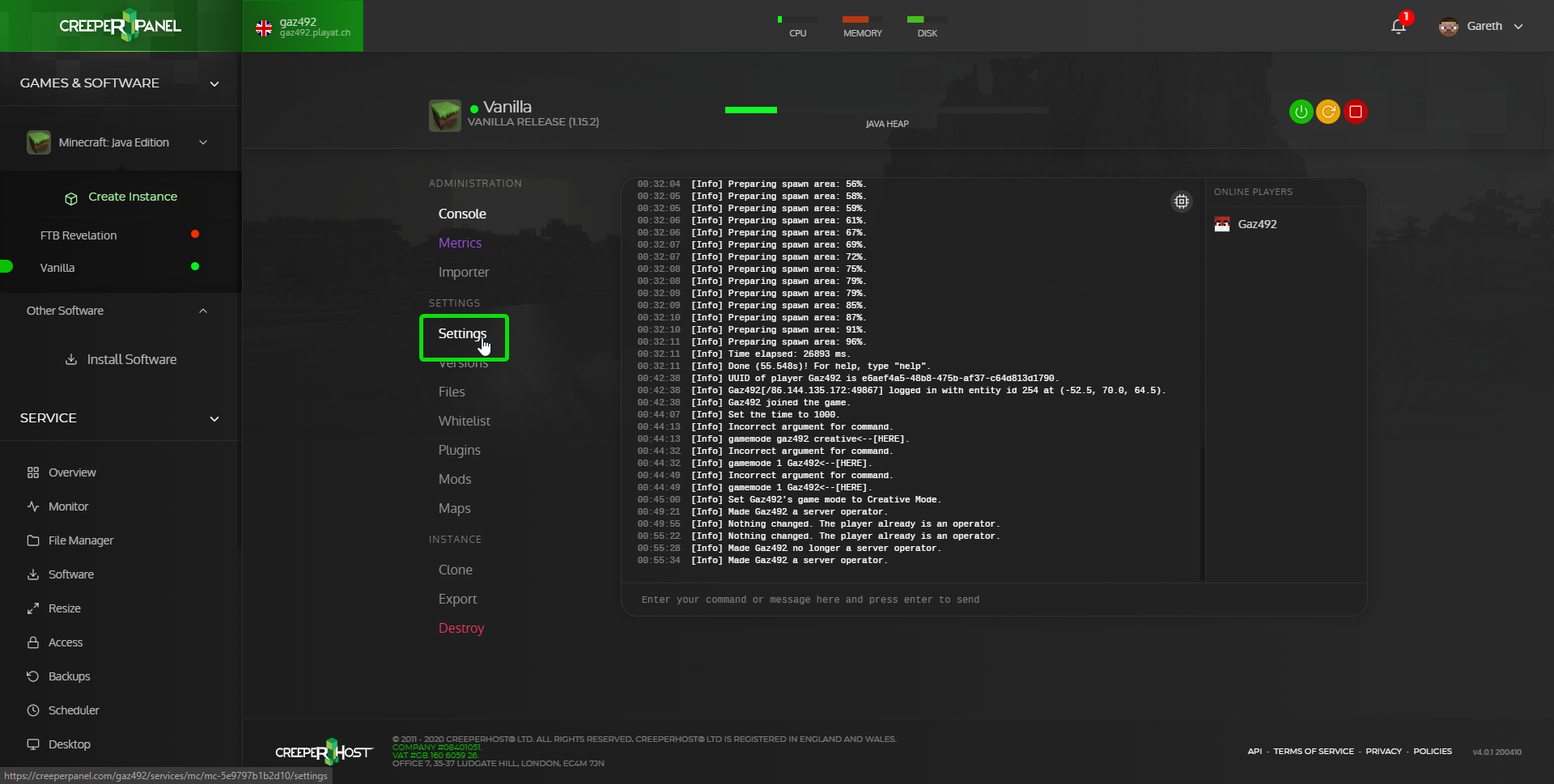 This will now load the Settings page for the instance where you are able to make our changes. The settings page has also been split into categories to make it easier to find the settings you want to change. You can change the settings categories by clicking on either General (default), Admin, World, Network, System, Security or Advanced
You can read about what the settings do here https://www.creeperhost.net/wiki/books/minecraft-java-edition/page/settings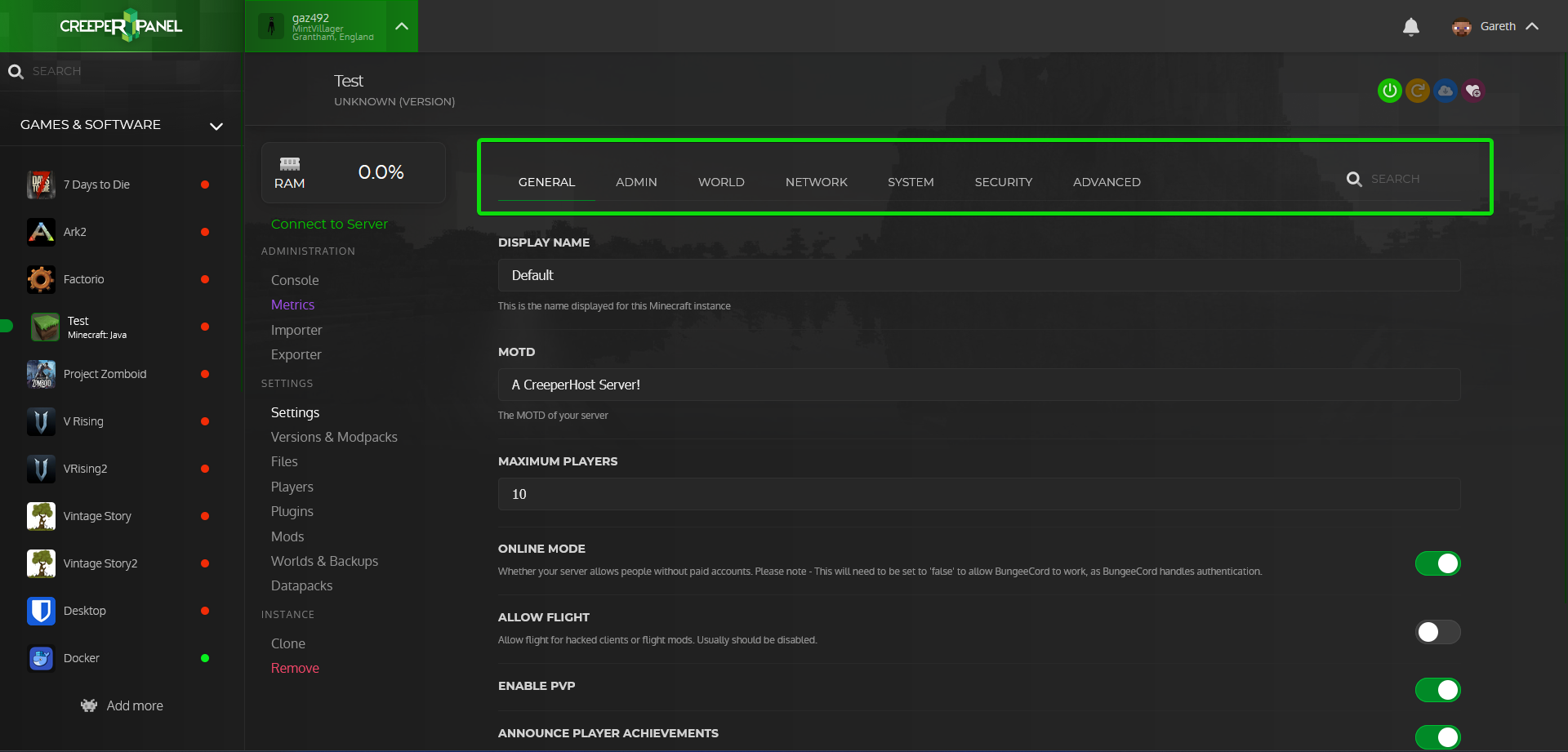 After you have made the changes you want, remember to click the Save button located at the bottom of the page.
You will also need to restart your server for the changes to take place