Enable Geyser MC (Bedrock support on java Minecraft)
You will first need to go to the Console page of your instance, if you are not sure how to get to your instance, take a look at the How do I find my Instance guide here: https://www.creeperhost.net/wiki/books/minecraft-java-edition/page/finding-your-instances
Before proceeding you will need to ensure that your instance is running on Vanilla Minecraft 1.16.2 or newer.
Once on the console page for your instance you will then have an Instance navigation menu to the left of the console window in here you will see a Settings option, if you click this it will take you to a new page that contains most of the settings available for your instance.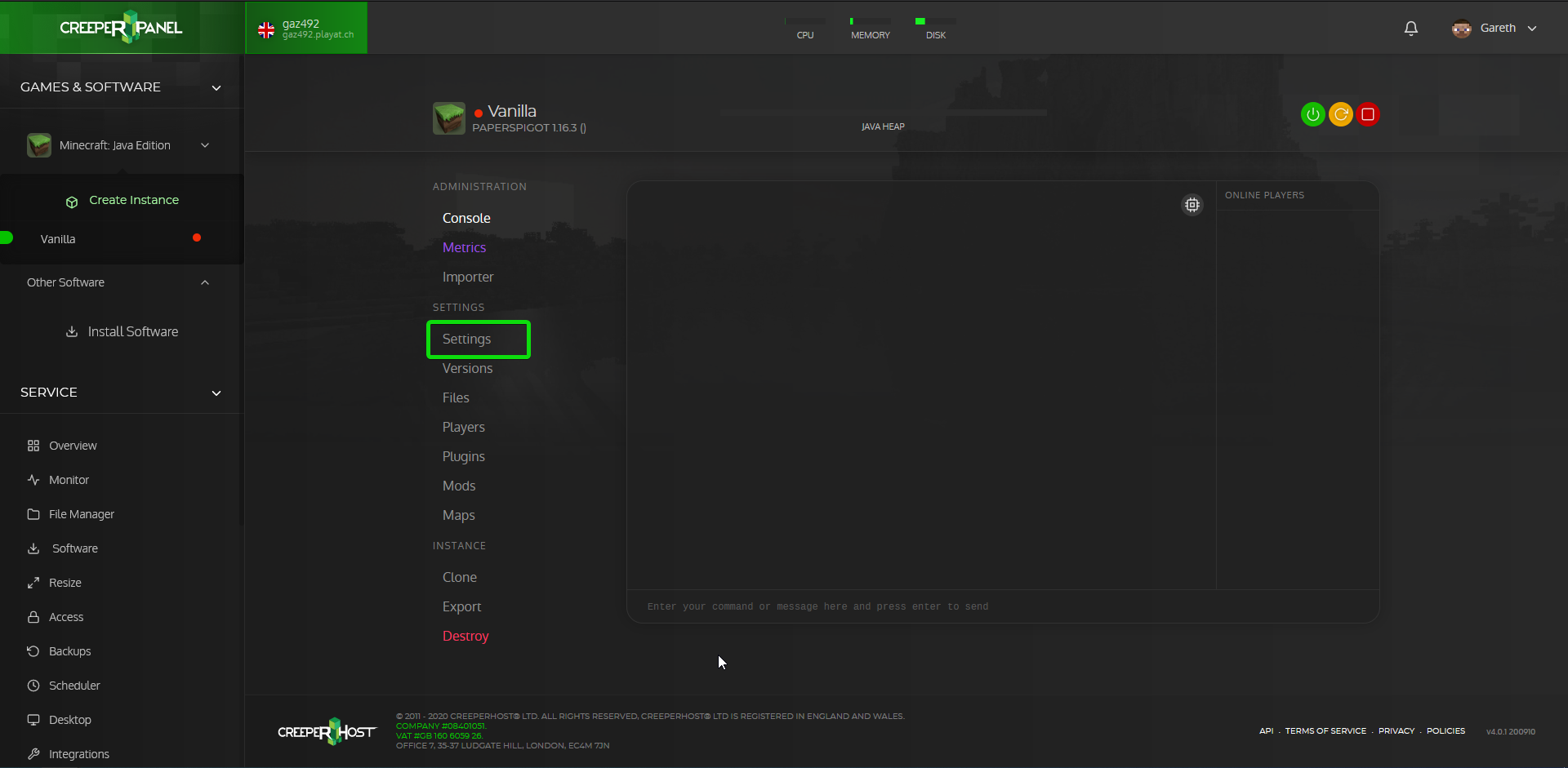 On the settings page, click on the Network tab then scroll down a little bit until you see an option called Allow Bedrock. By default this option is disabled, to enable it simply click on it to enable it then scroll down to the bottom and click on save.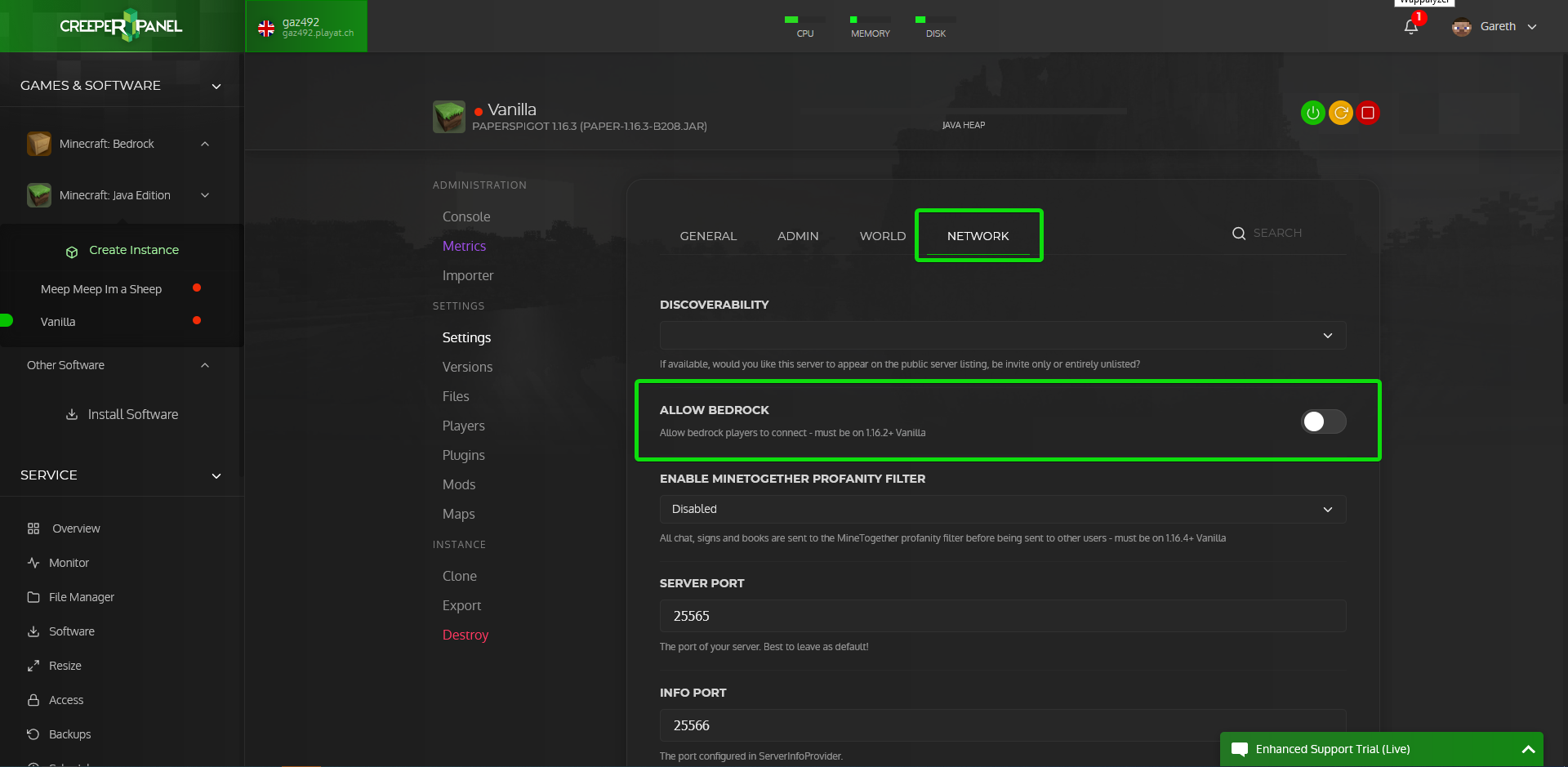 You can now start your server back up and you should be able to have players connect using both Minecraft: Java Edition and Minecraft: Bedrock.