MineTogether Connect
Minetogether Connect allows you to connect to your friends single player world without the need to buy/rent a server from a server hosting company. You and your friend(s) will need to have the MineTogether mod installed, the mod can be downloaded from https://www.curseforge.com/minecraft/mc-mods/creeperhost-minetogether or the CurseForge App
To use minetogether connect follow the steps below.
If you are connecting to a friend using together connect you can skip to the Connecting to your friend using MineTogether connect section
---
How to start MineTogether connect
1. Open your single player world and after the game loads press the Escape key (ESC)
2. Click on Open to friends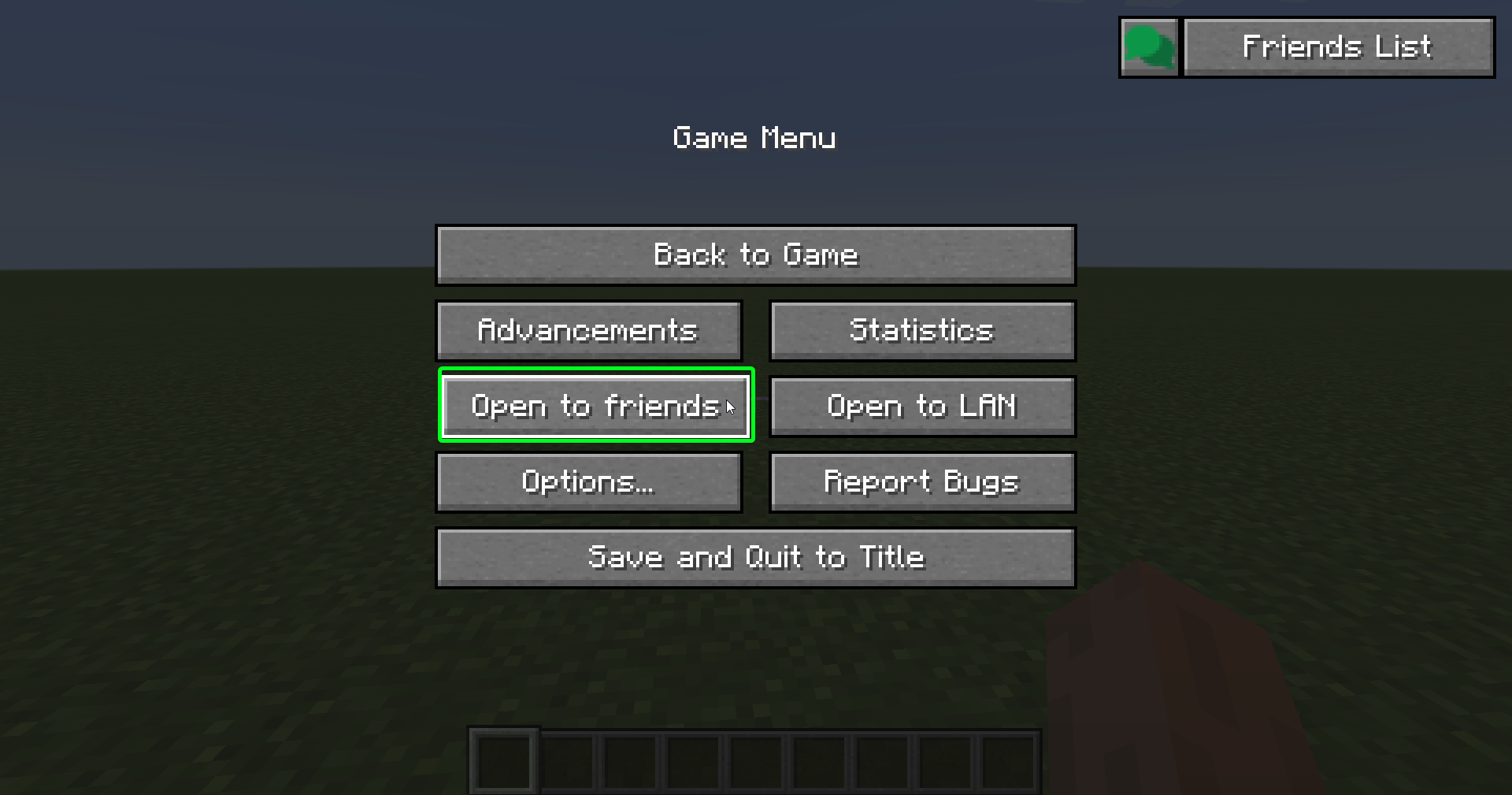 3. Select the settings you wish to have and click Open world to friends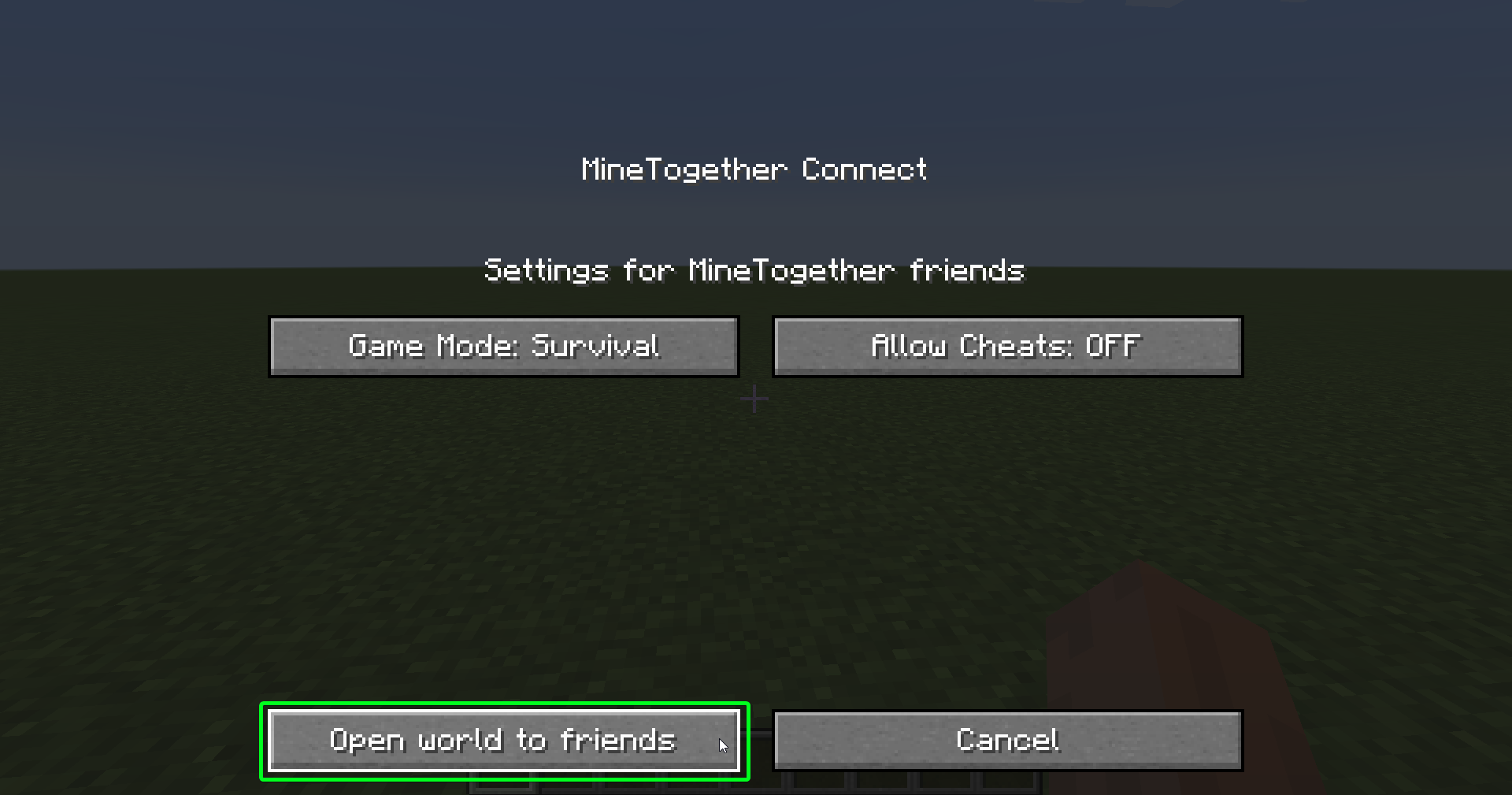 4. You should now see a message saying it opened your local game to your friends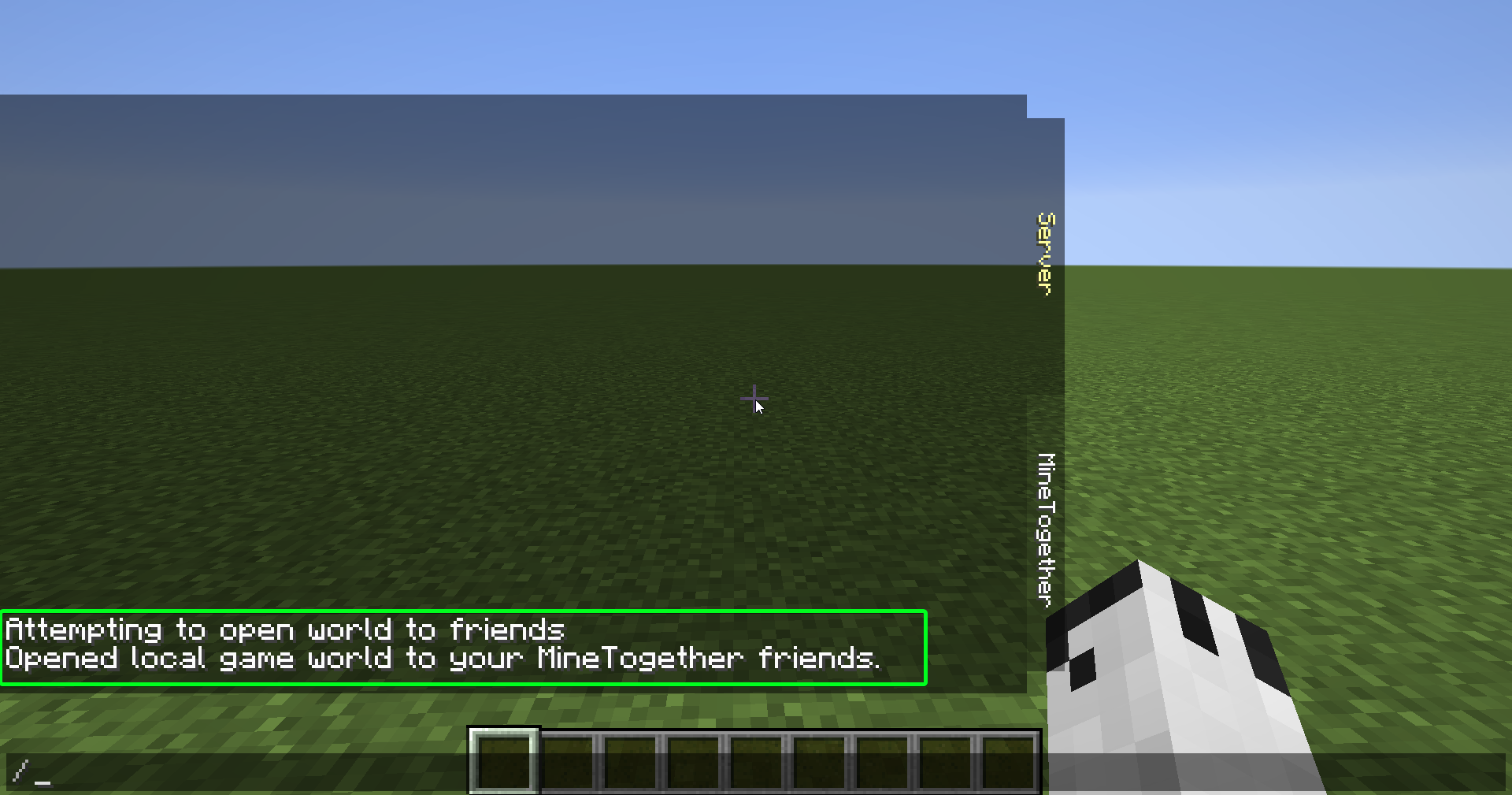 5. Tell your friends to connect using the steps below.
---
Connecting to your friend using MineTogether connect
1. Launch Minecraft and click on Multiplayer
2. You should hopefully see your friends world show up as a server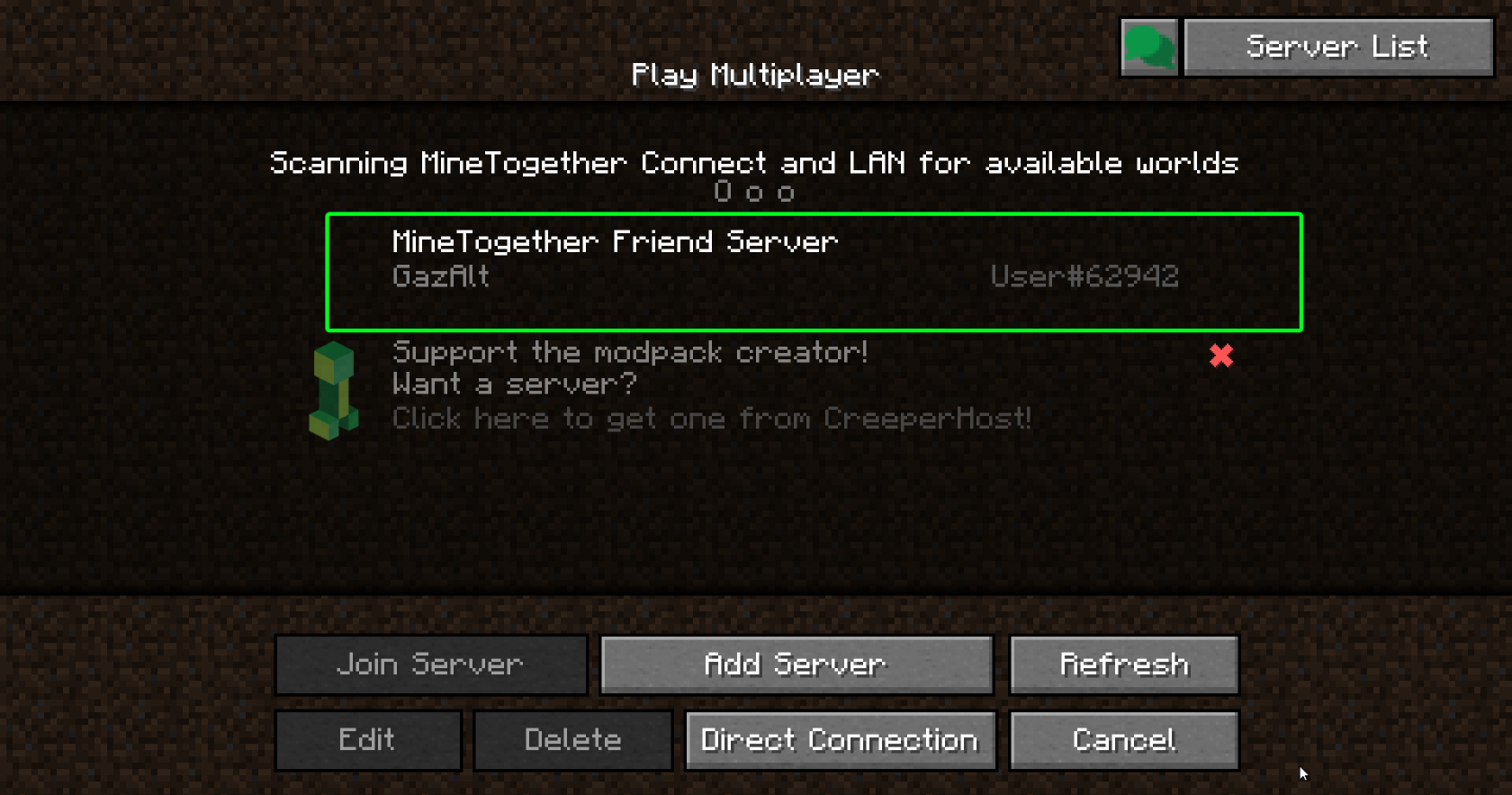 3. Click on the server listed and then click Join Server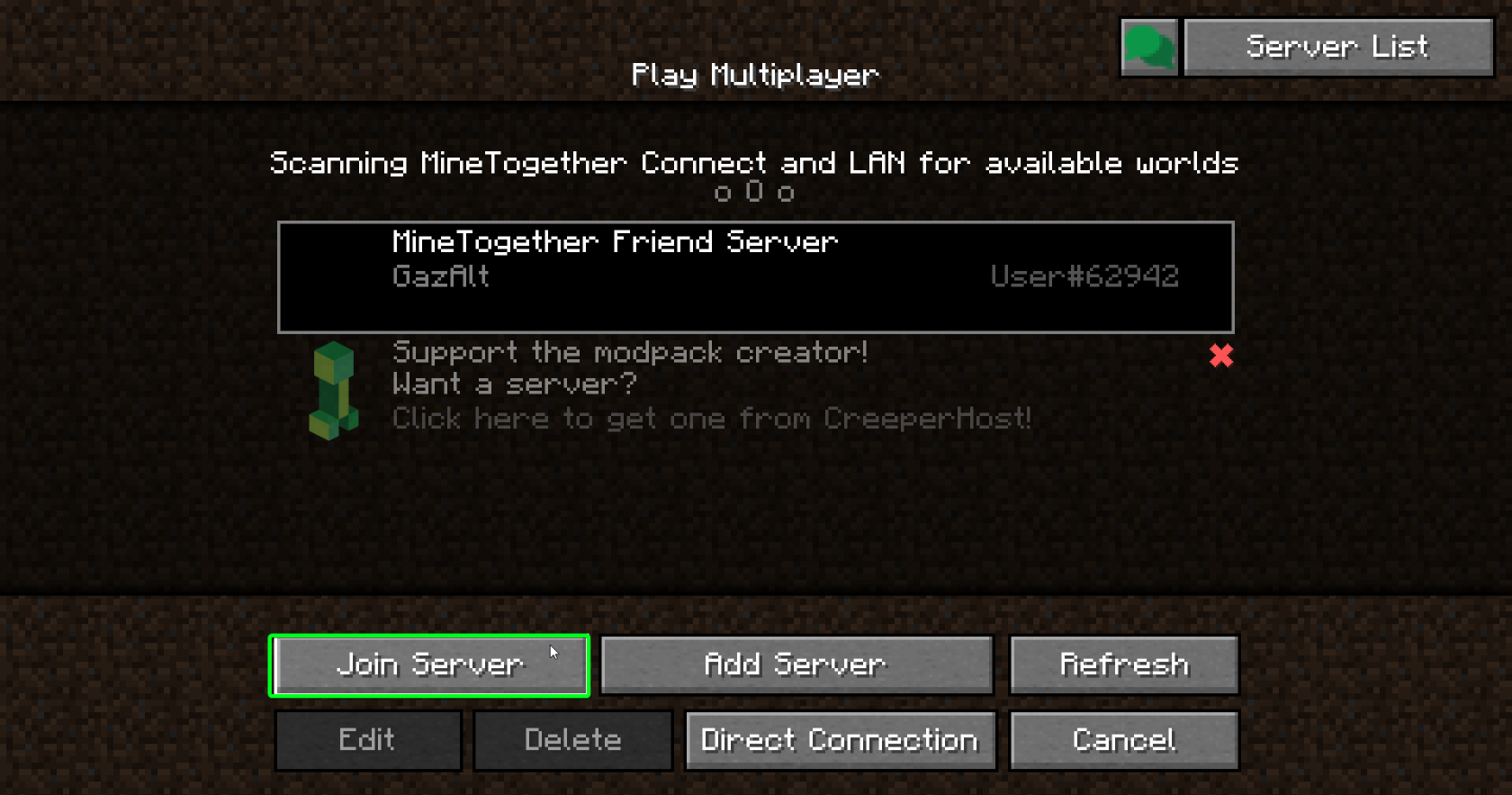 4. You should now be in-game