Linking your CreeperHost account
1. Login into your Minetogether account at https://minetogether.io
2. Click on Connections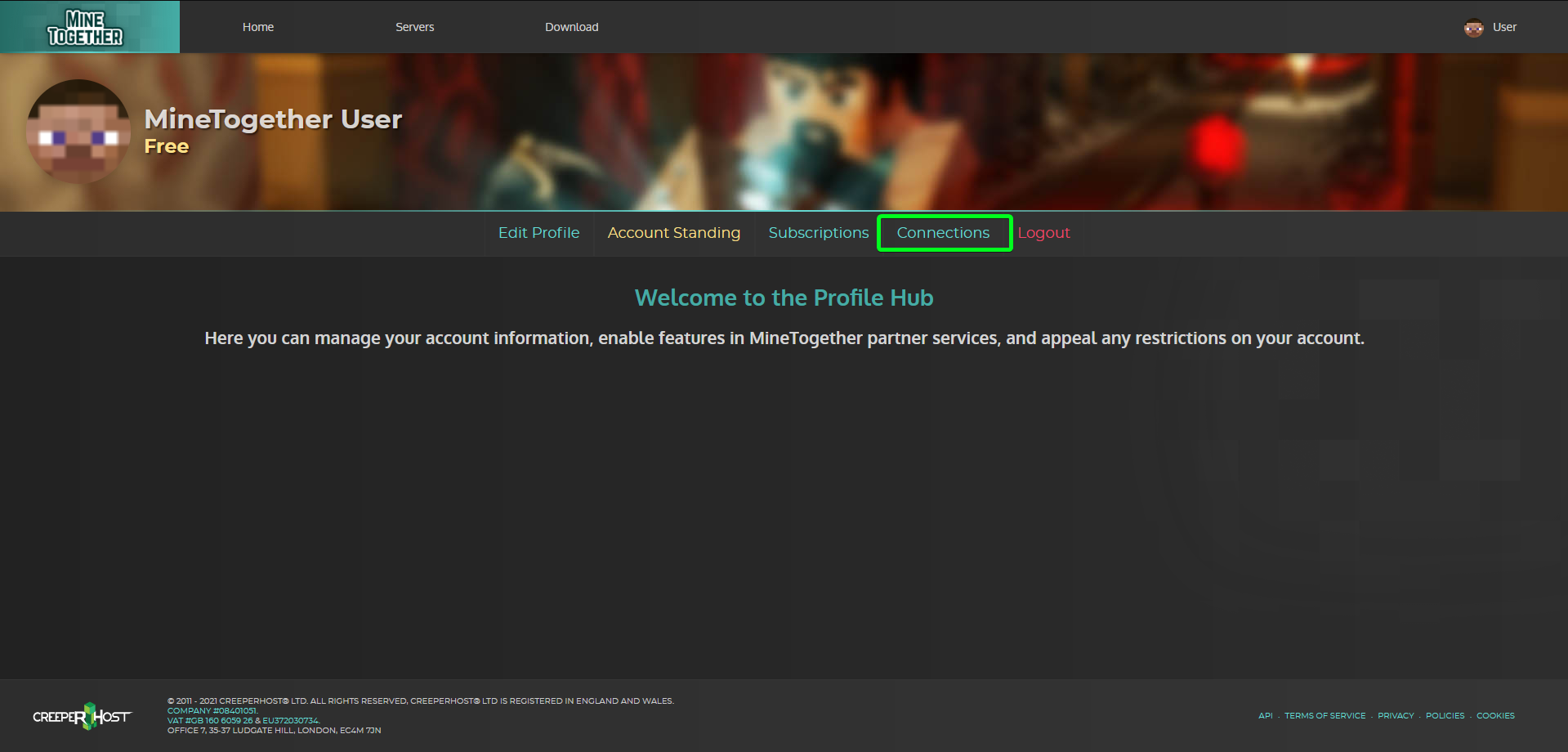 3. Click on the chain next to the CreeperHost logo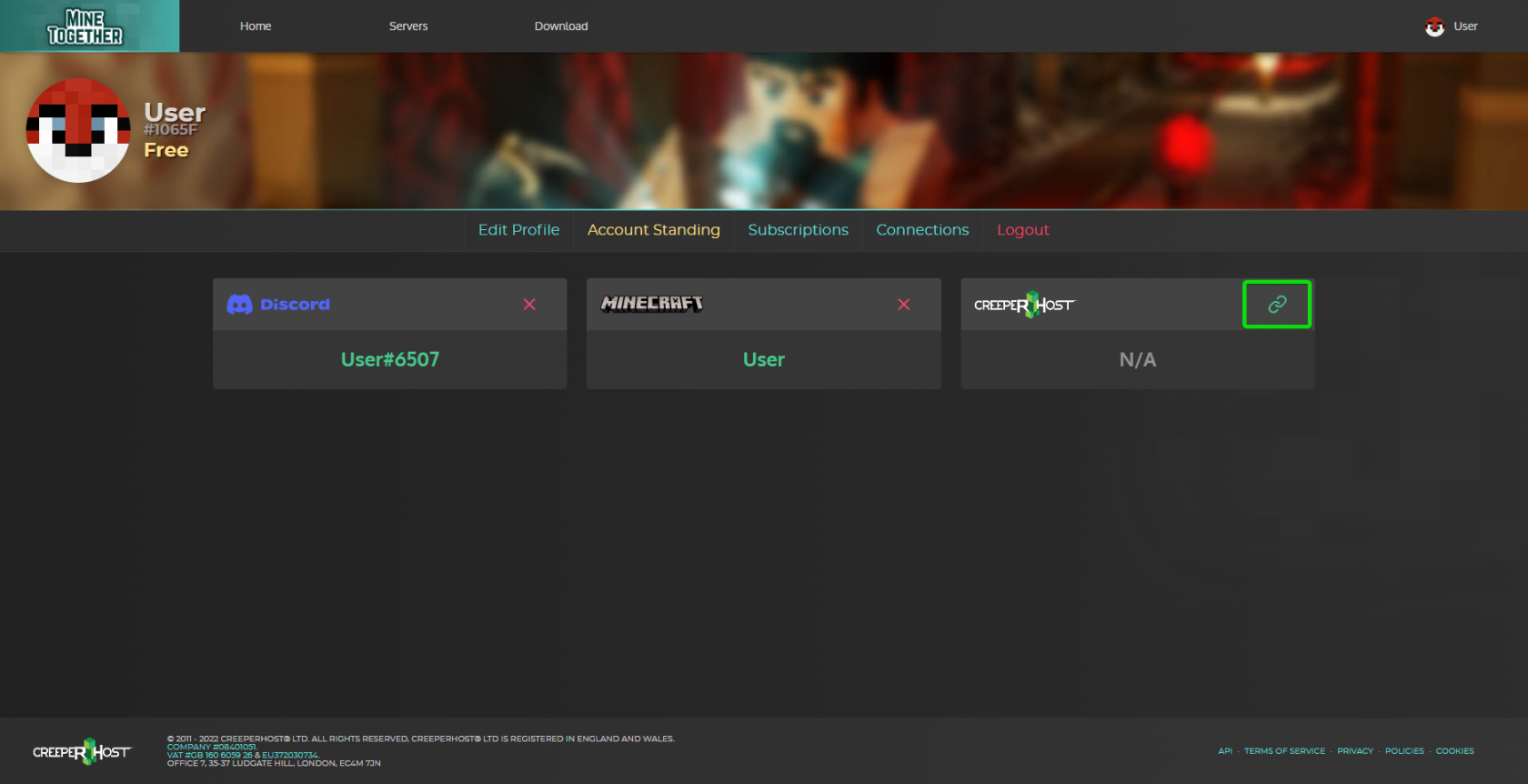 3. You will now be taken to a page on the CreeperHost website where you will be asked to enter your email address and password, or if you don't have an account, you will be able to create one.
After filling in your details, click on Login, after a few seconds you will be redirected back to the MineTogether website where it should show your email address in the CreeperHost box.
Your account is now linked to your Minetogether account.