Installing a pre-made gamemode
We provide 4 different pre-made gamemodes for Garry's Mod.
Sandbox (Default)
PropHunt
Trouble in Terrorist Town (TTT/TerrorTown)
Murder
To install these login to the CreeperPanel and click on Garry's Mod in the left sidebar then press the red stop button in the top right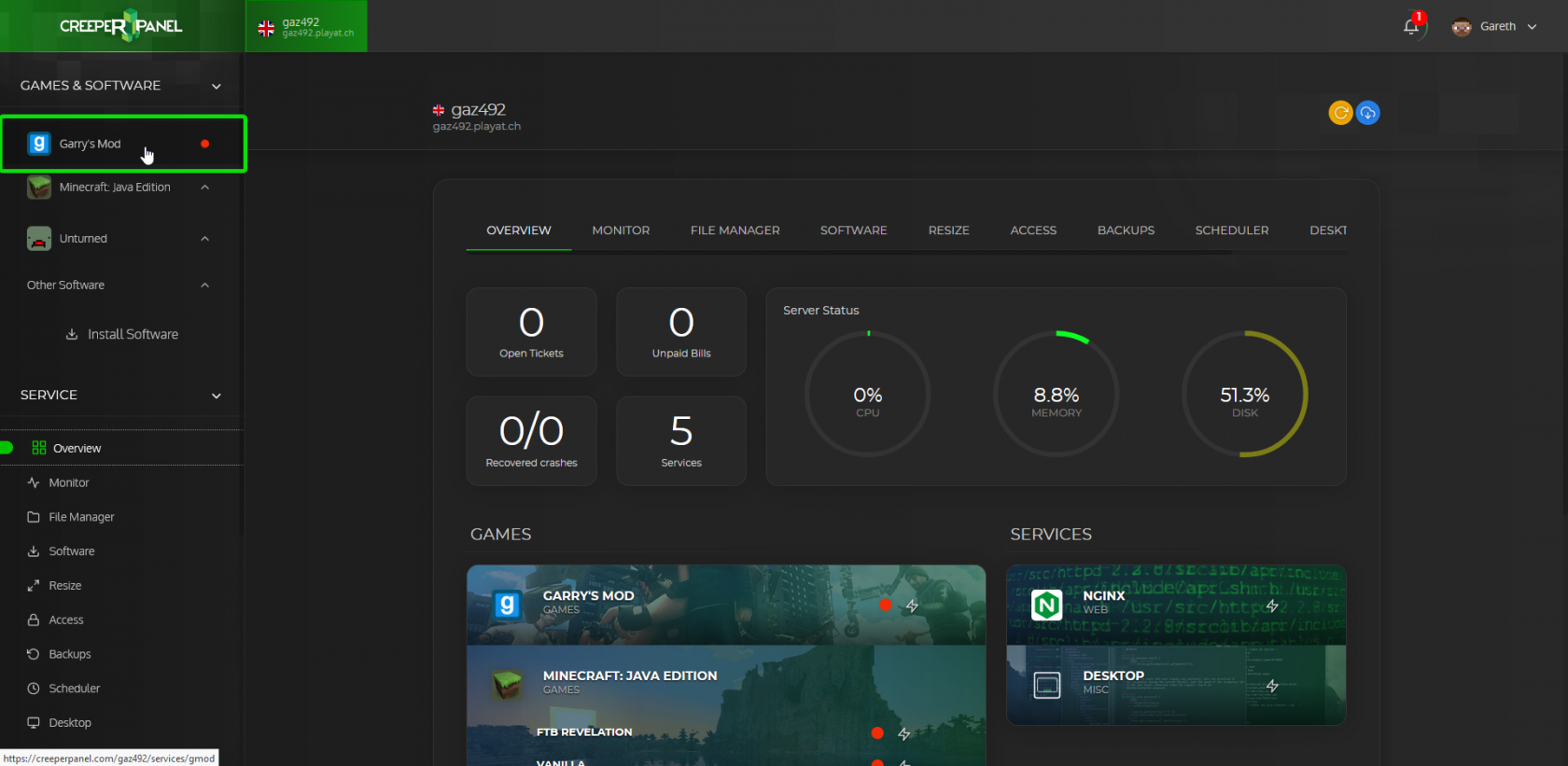 Now click on Versions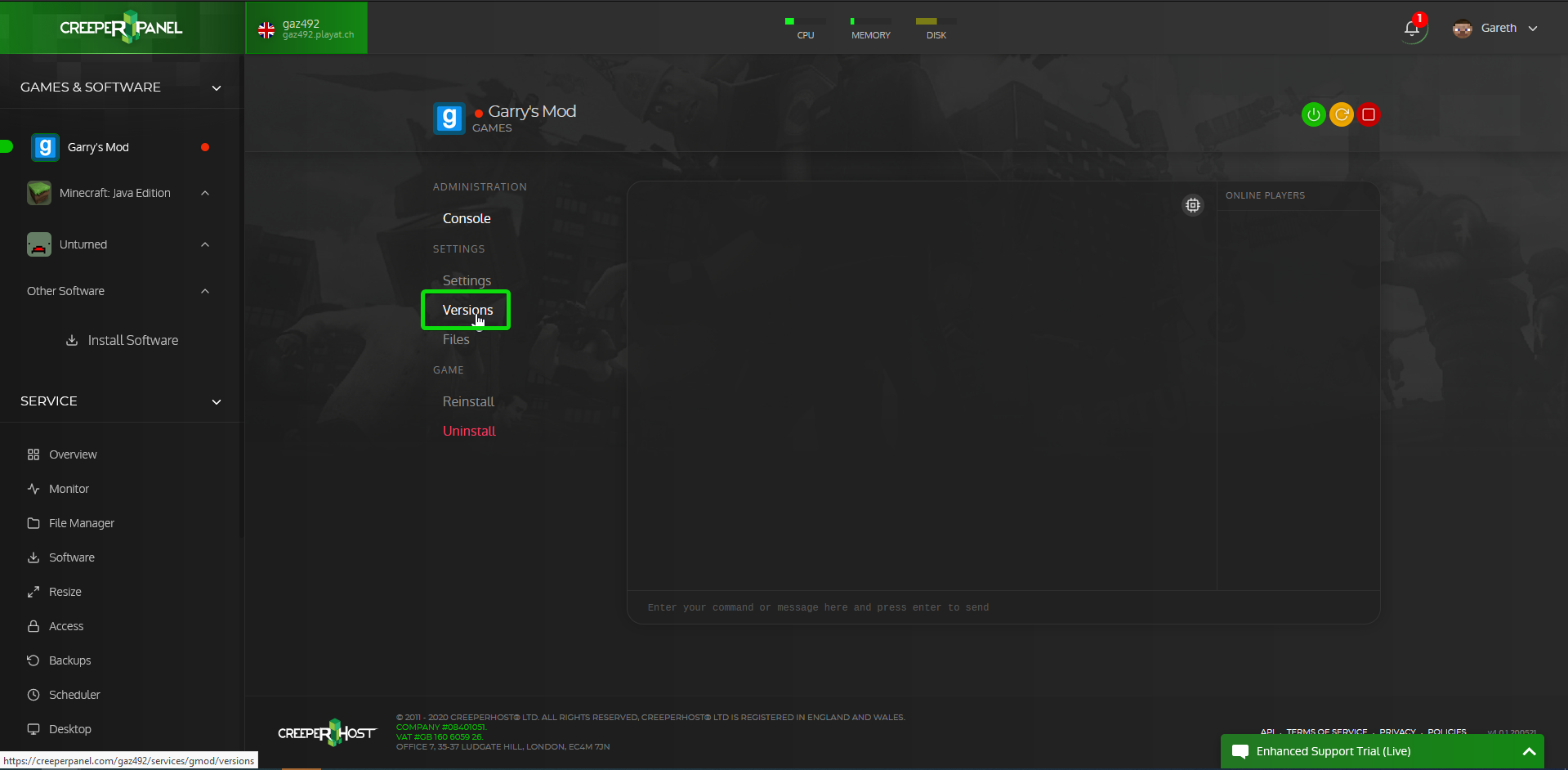 It will now load the Versions page where you can click Install next to the gamemode you would like to install and wait for it to finish installing.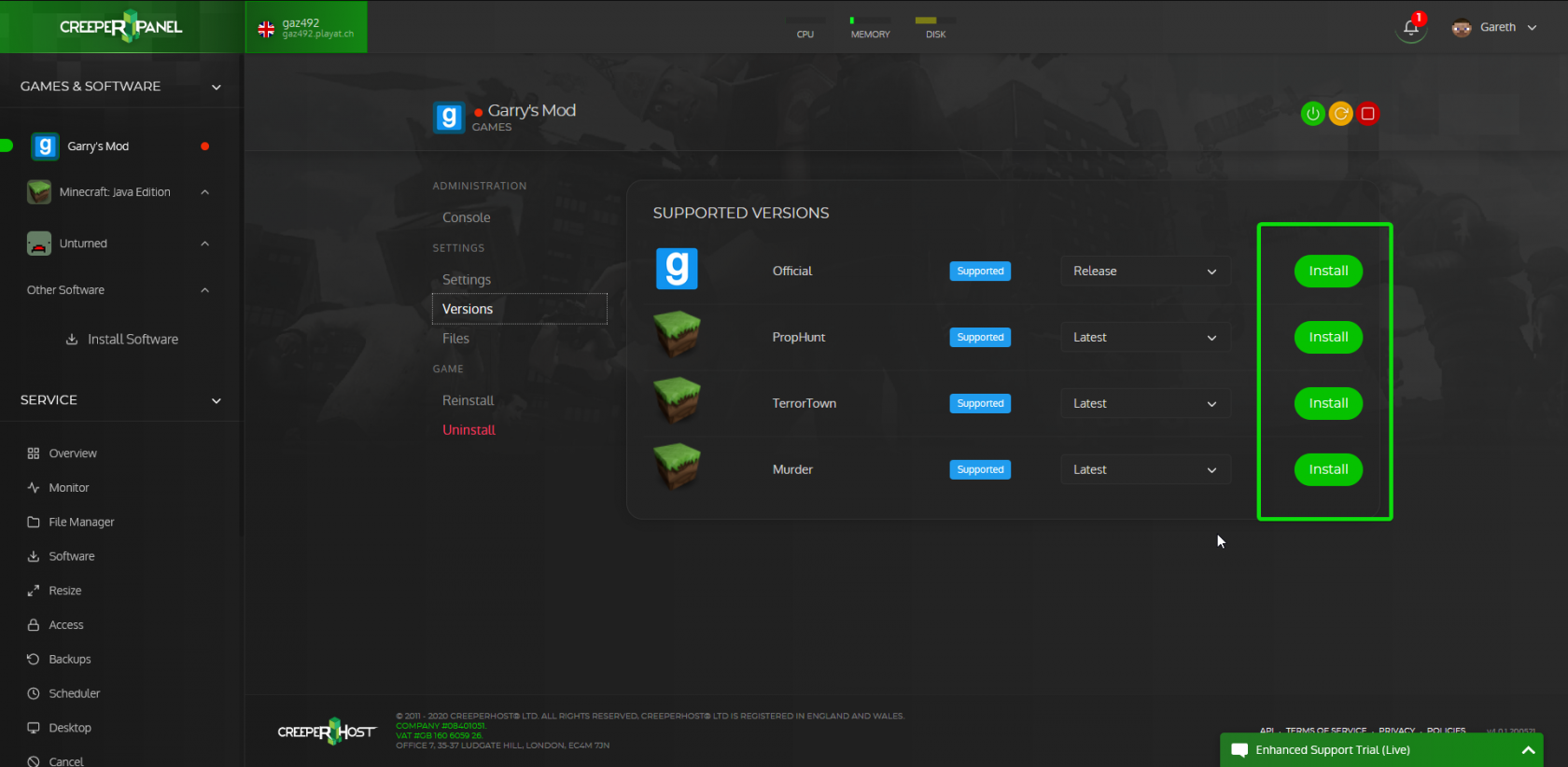 Once the gamemode has been installed you can now press the green power button in the top right to start your server.